---
OWLETS-2 Preliminary Data
Contact: Ruben Delgado (delgado@umbc.edu); Brian Carroll (brian.carroll@umbc.edu)
Each profile of horizontal wind speed is retrieved from the combination of 5 consecutive Plan Position Indicator (PPI) scans, with elevations of 0, 5, 10, 35.3, and 70 degrees.
This range of elevations gives high resolution at low altitudes plus the ability to retrieve winds at higher altitudes.
The data from the 5 PPI scans is grouped into fixed altitude bins for the Velocity Azimuth Display (VAD) fit.
---
July 7, 2018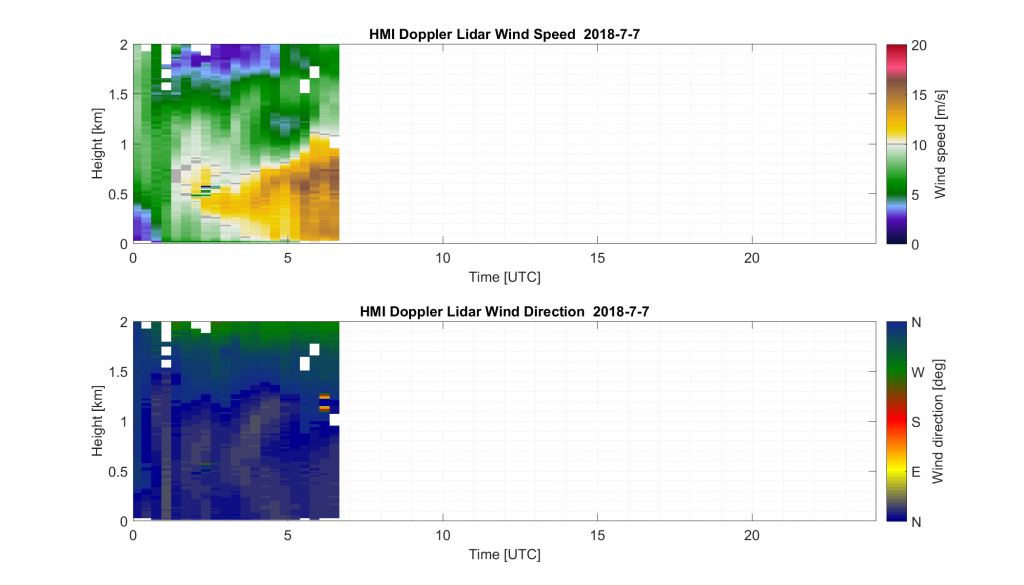 ---
July 6, 2018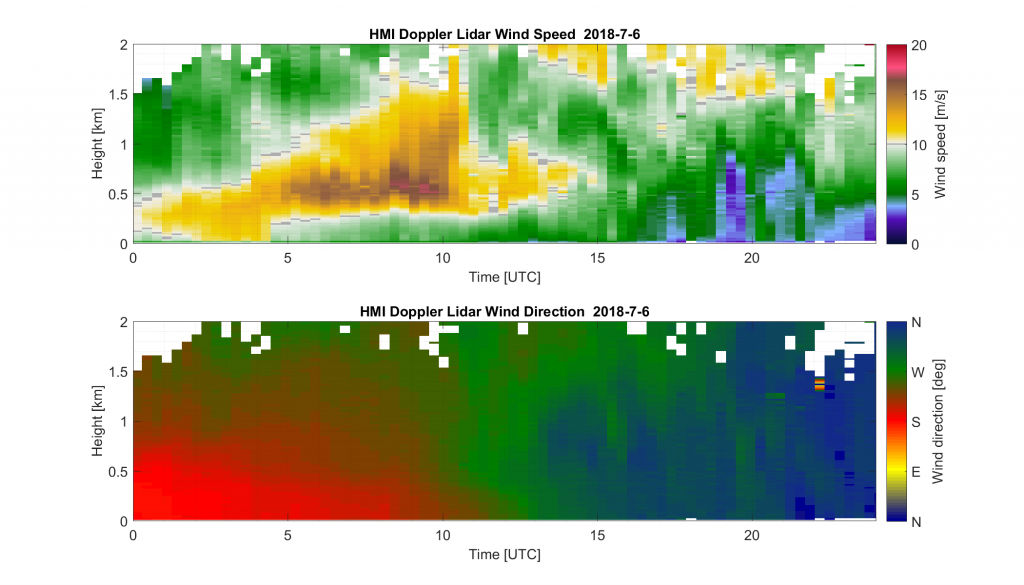 ---
July 5, 2018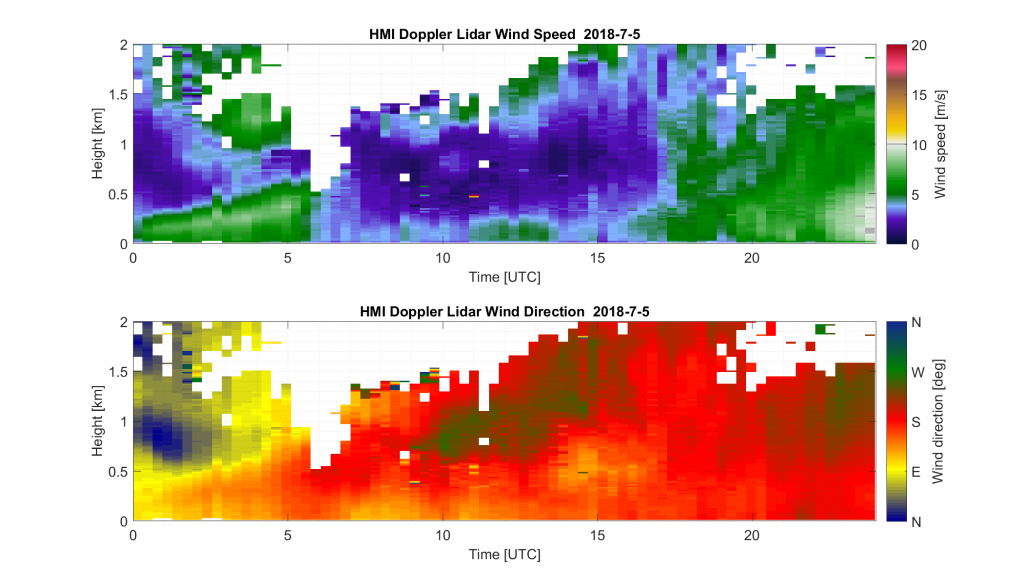 ---
July 4, 2018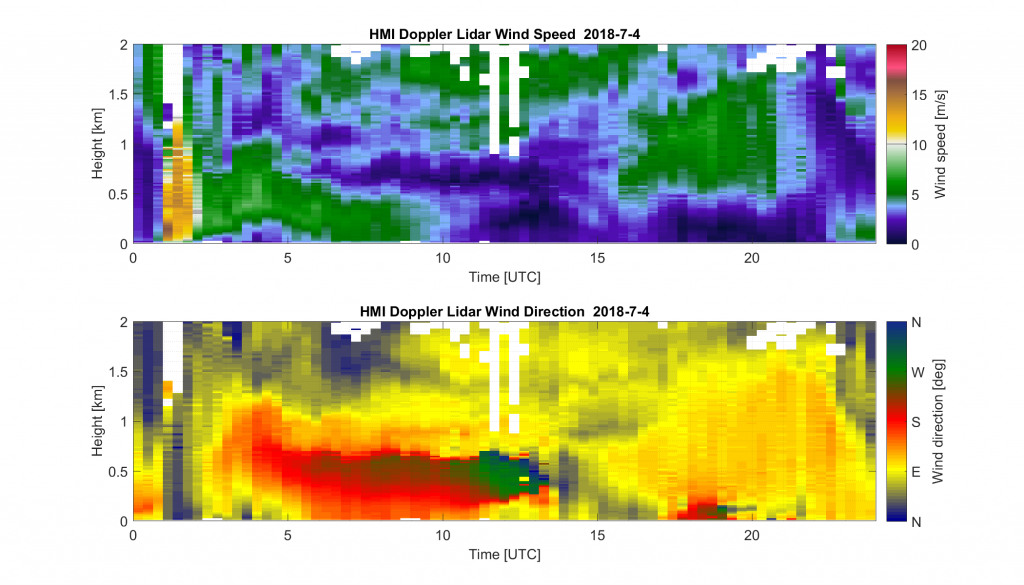 ---
July 3, 2018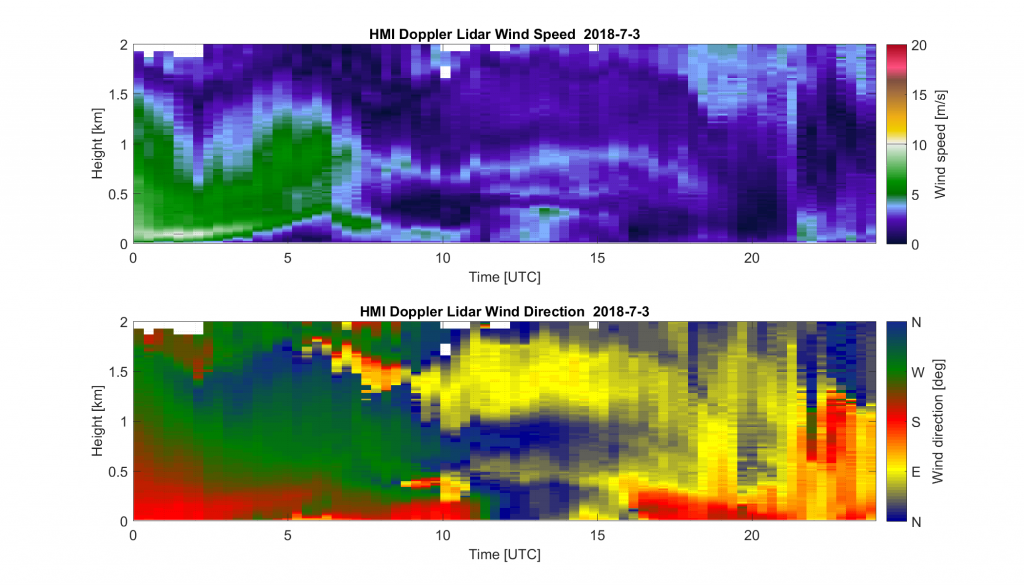 ---
July 2, 2018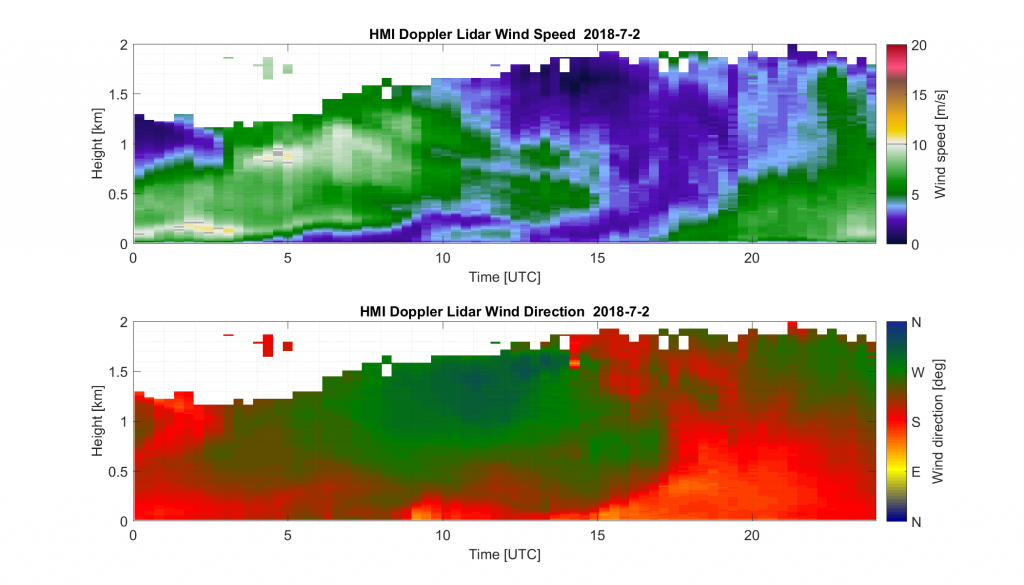 ---
July 1, 2018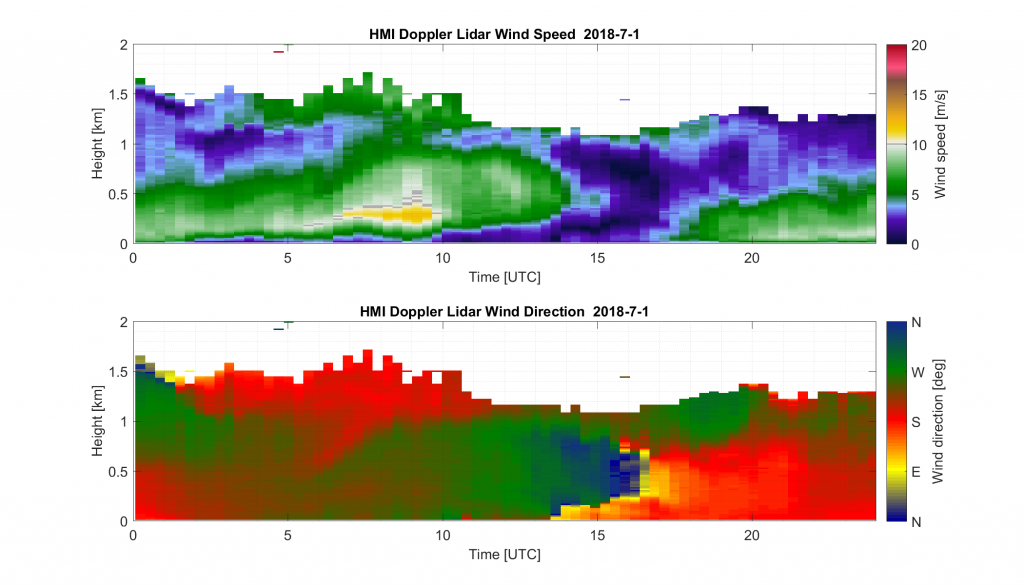 ---
June 30, 2018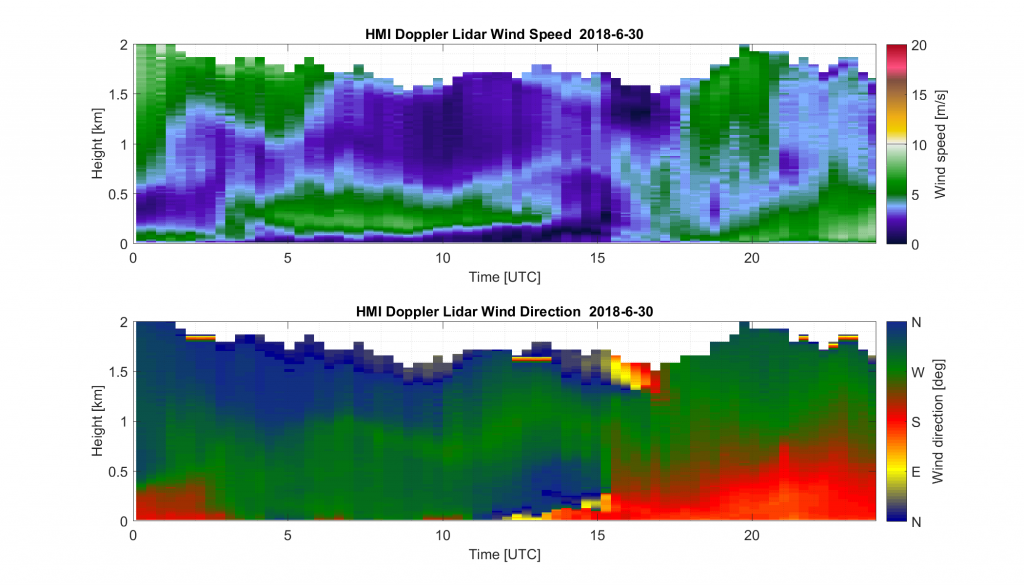 ---
June 29, 2018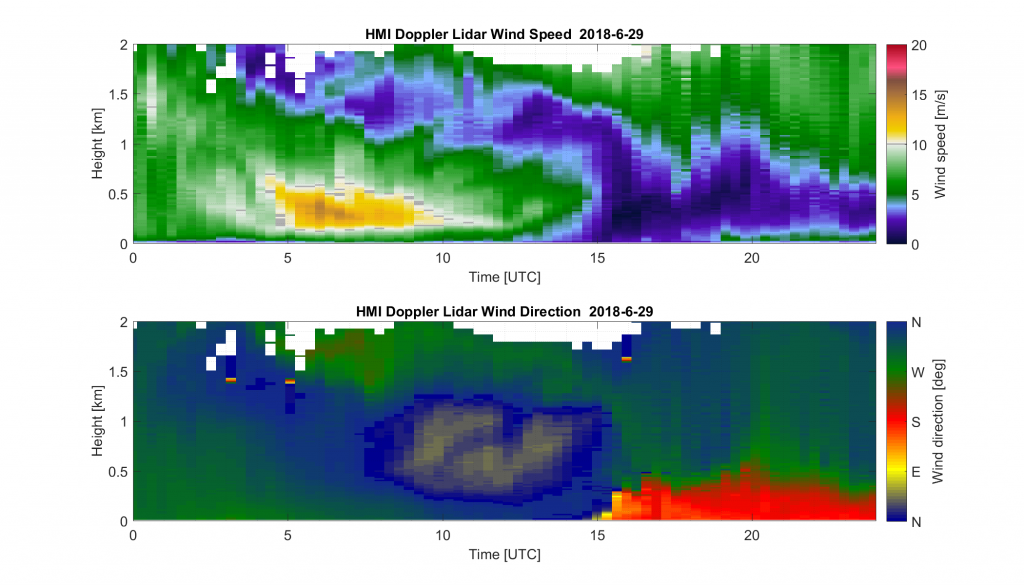 ---
June 28, 2018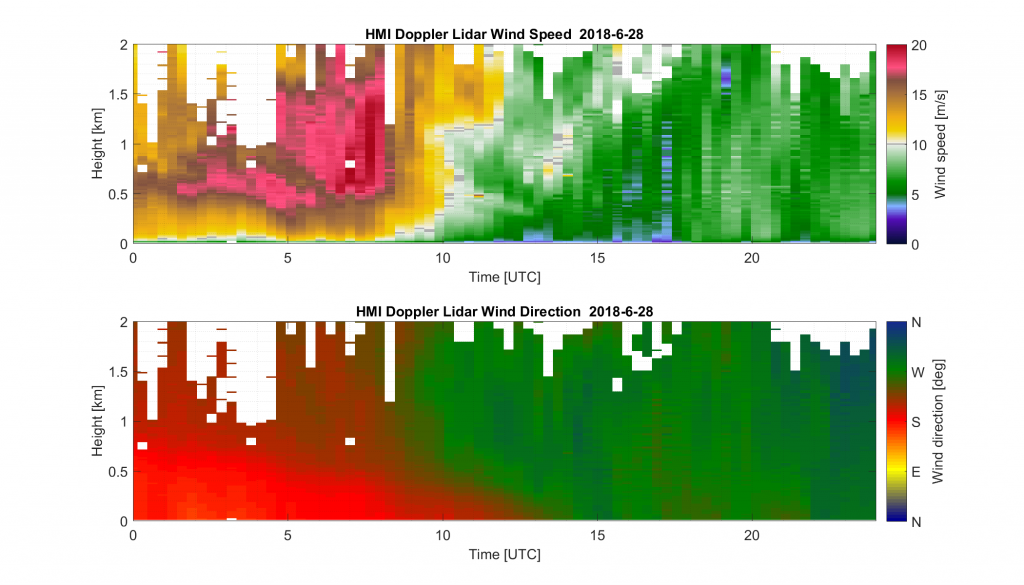 ---
June 27, 2018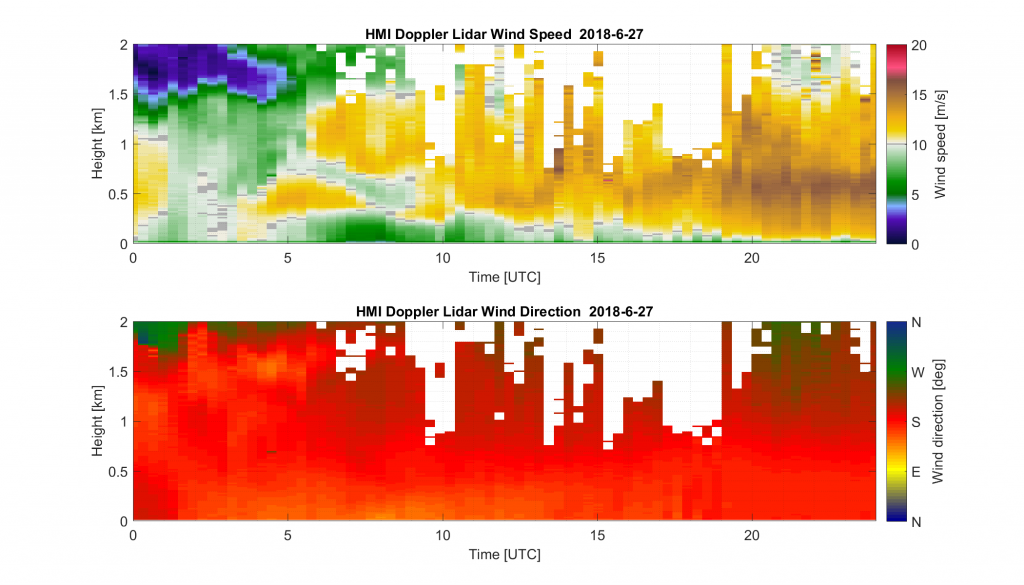 ---
June 26, 2018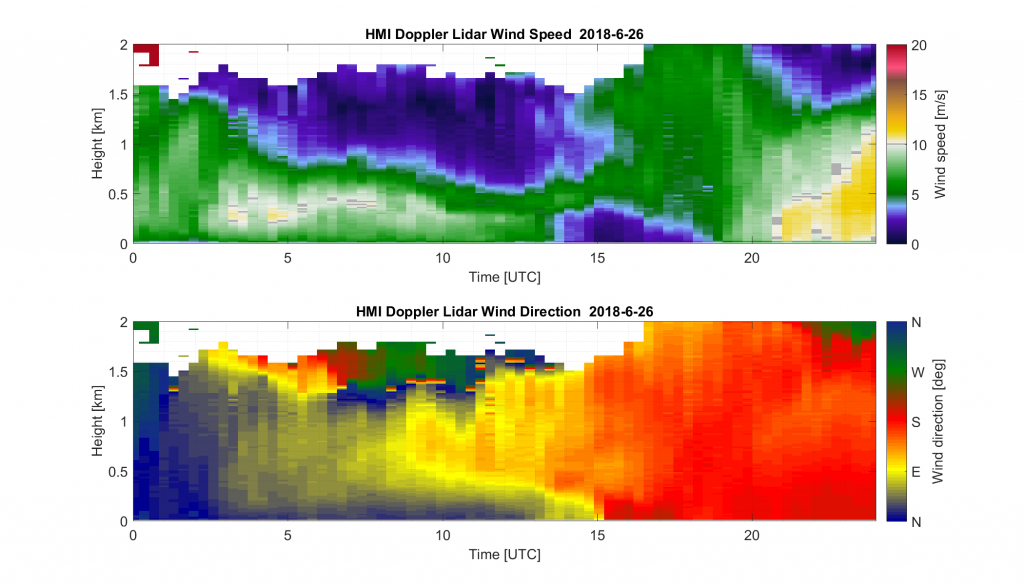 ---
June 25, 2018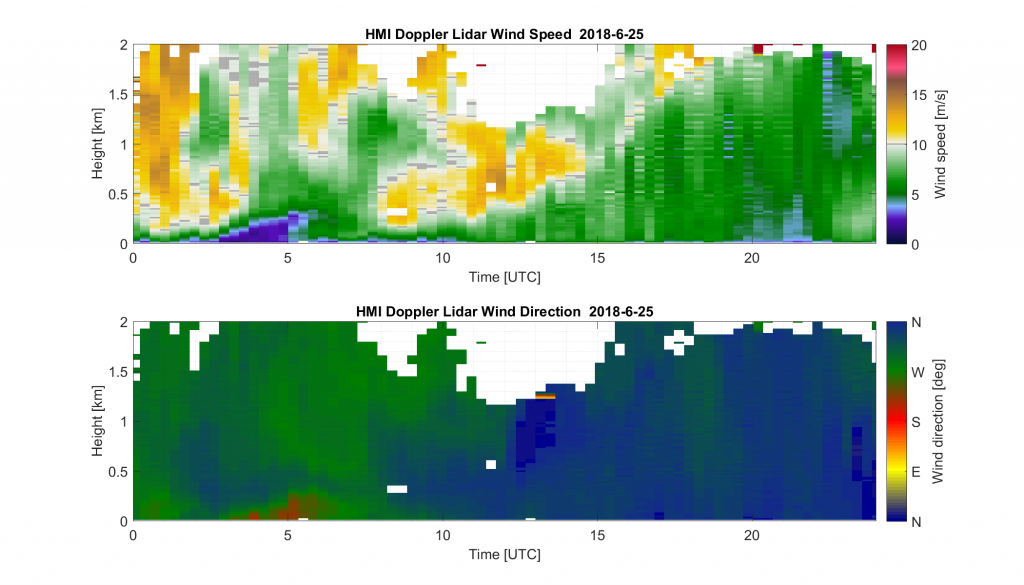 ---
June 24, 2018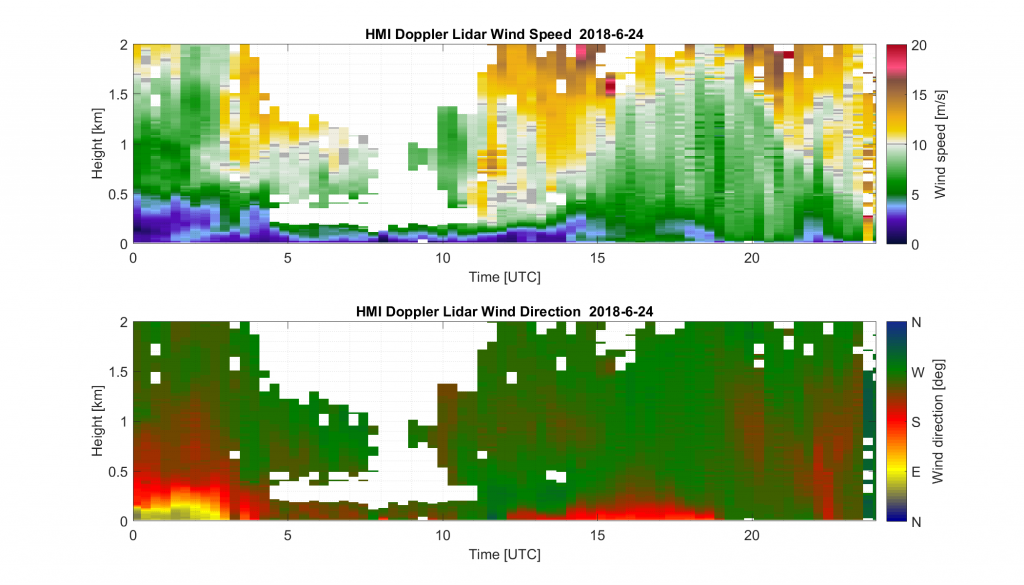 ---
June 23, 2018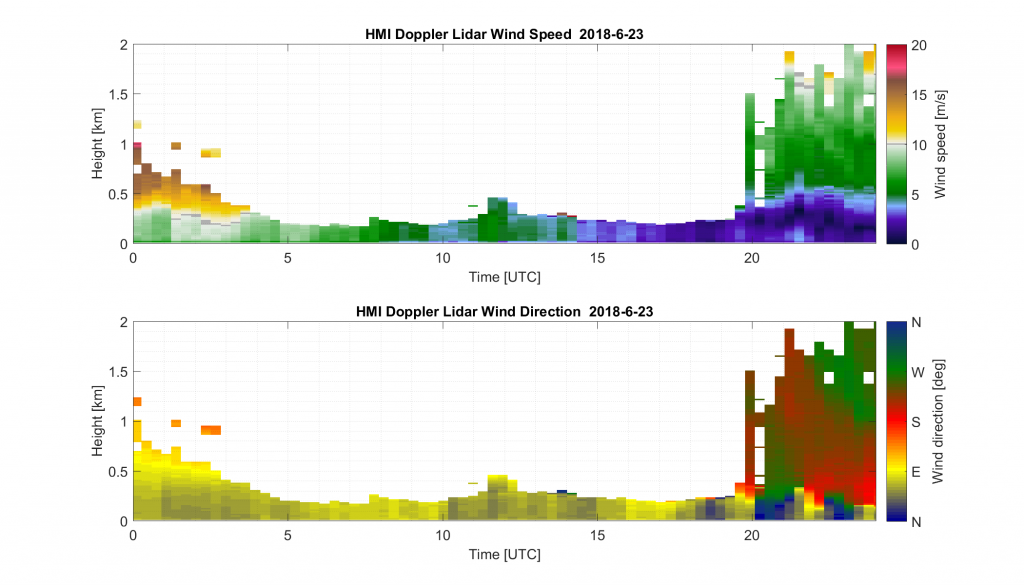 ---
June 22, 2018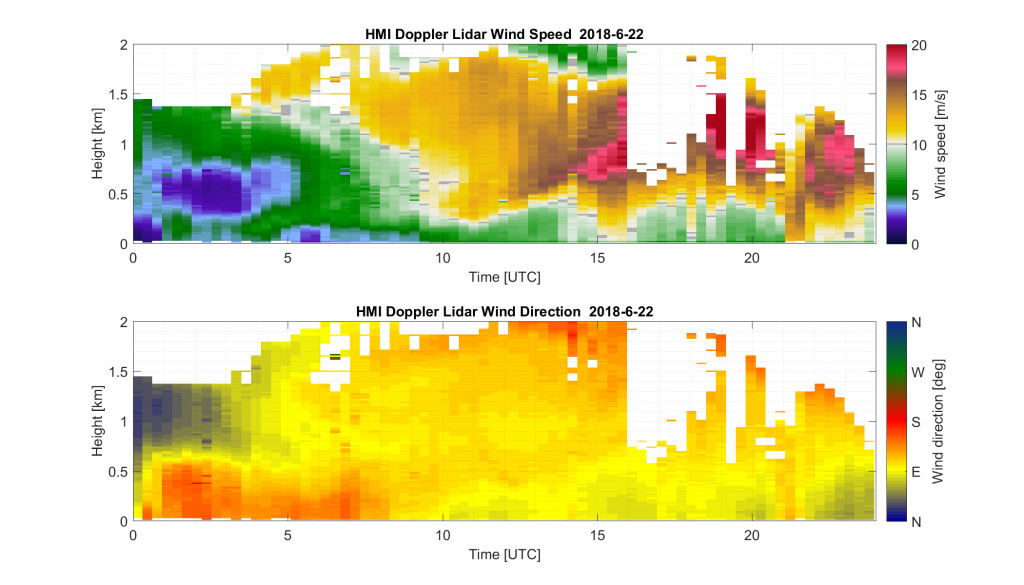 ---
June 21, 2018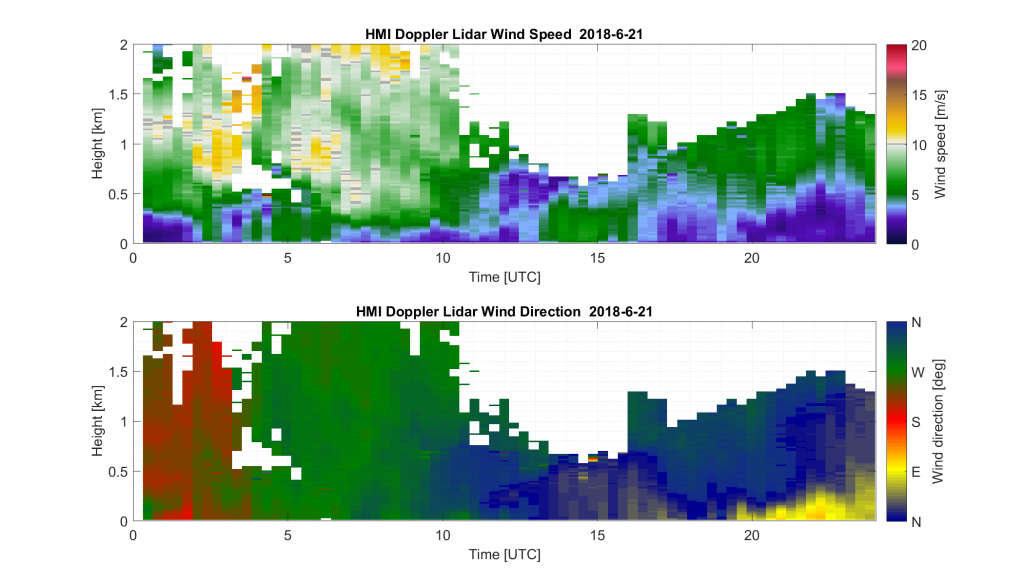 ---
June 20, 2018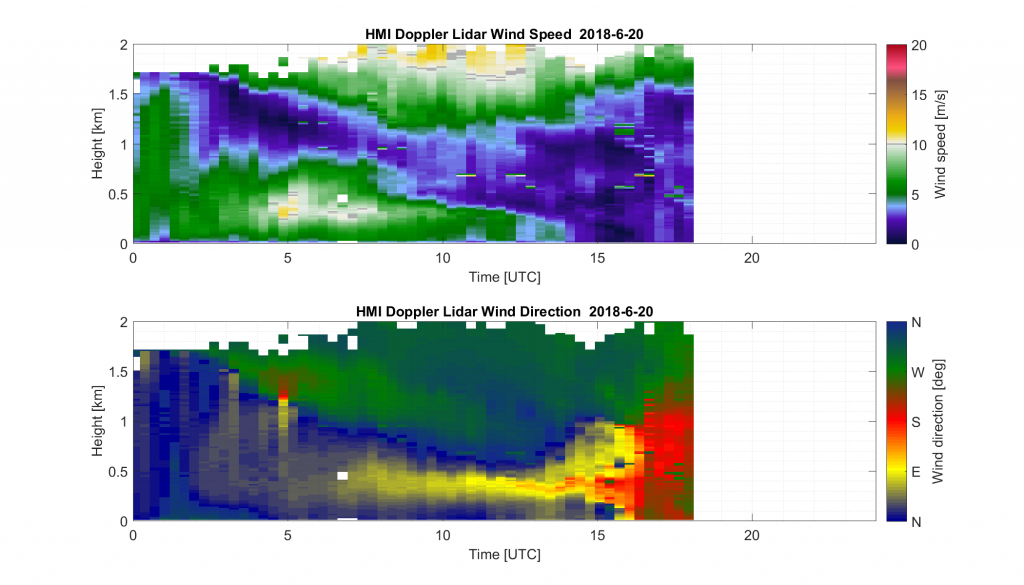 ---
June 19, 2018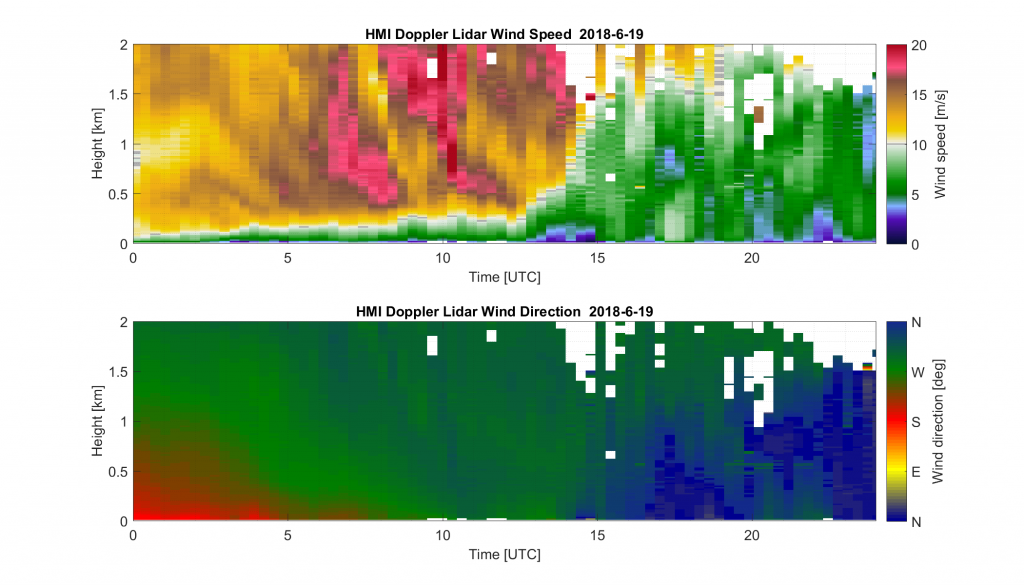 ---
June 18, 2018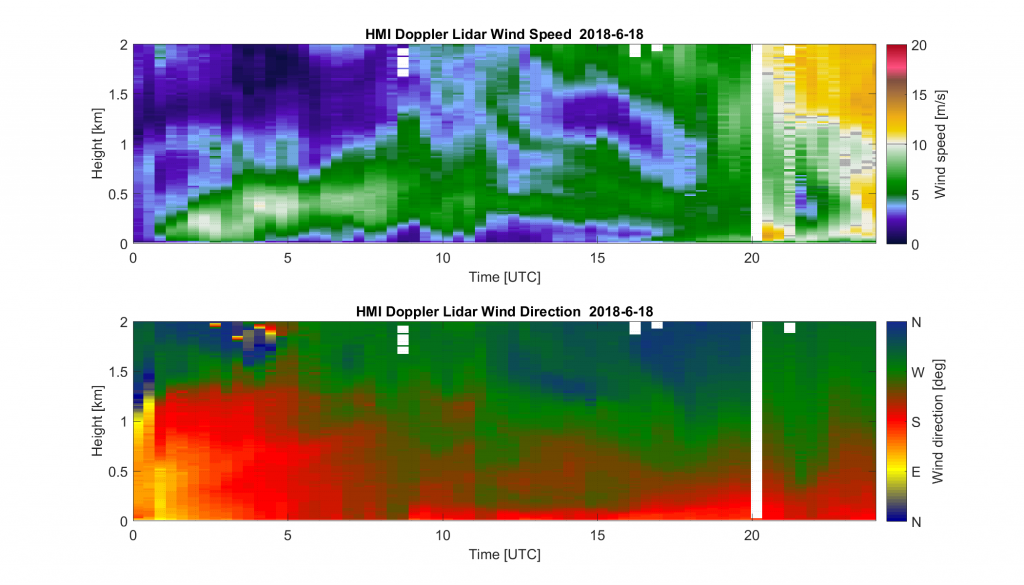 ---
June 17, 2018

---
June 16, 2018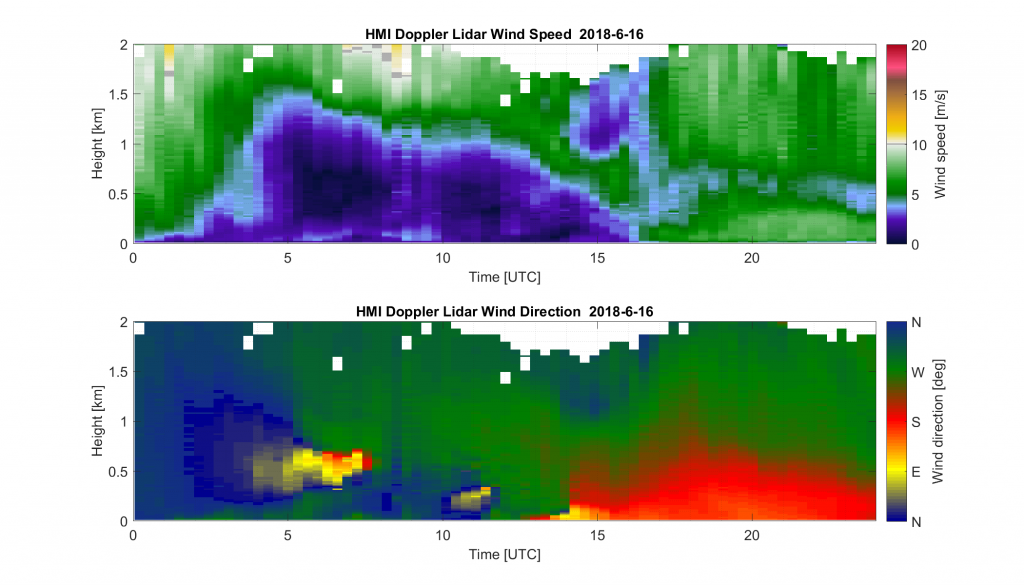 ---
June 15, 2018